10 Free Useful Websites for U.S. Genealogy Research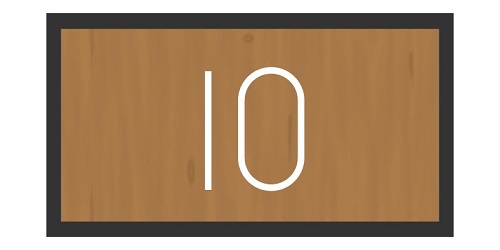 There are many free and useful genealogy websites available for U.S. researchers. We are listing here a few of our favorites that are broadly applicable to many people. This is by no means a comprehensive list; there are many smaller sites out there as well.
We are listing our own site first because we have organized many of the free and paid resources individually by state, county, and city in our U.S. records directory . Using our directory can help you locate specific resources for a particular place more easily and it's freely available to everyone. There are also free genealogy learning articles available.
FamilySearch is a treasure trove of genealogical records for places all around the world. FamilySearch is owned by The Church of Jesus Christ of Latter-day Saints and offers their websites and libraries to anyone worldwide who is interested.
Many people go to FamilySearch and search the historical records for their ancestor's name. However, it's easy to overlook the many unindexed records on FamilySearch that are available through the Catalog, Images, and Books sections of the site. The Research Wiki can be helpful as well in identifying what records are available for a particular place and time period. Also, the Family Tree section of the site has an open source Unified Family Tree that all can use and contribute to that may have information about your ancestors.
For more information on how to use the FamilySearch catalog, see our article "The FamilySearch Catalog: the Amazing Free Resource You Might Be Missing".
Find a Grave has millions of gravestone images and burial records that are freely searchable. People also can post other information about individuals on the site and link families together. It is important to remember that apart from the gravestone images, the information on Find a Grave is compiled and user submitted, so it can sometimes contain errors.
Though not strictly a genealogy site, Archive.org has many useful resources that can help you with your genealogy. It has millions of digitized historical books, county and town histories, city directories, old yearbooks, and many other types of books that are searchable through OCR technology.
You can search for your ancestor's name within the digitized books. It can also be helpful to search for a specific place where your ancestor lived to locate old histories and other records about the area where your ancestor lived. Understanding the historical background of the places where your ancestor lived may help you to identify your family more accurately and to understand their lives and stories more fully.
Chronicling America is a project from the government to digitize local historical newspapers and make them freely available online. They have many newspapers from almost every U.S. state that are searchable on the site. Searching the newspapers on the site does take some practice and refining the results is not always simple to do.
In some cases, the same newspapers are on other websites where it's easier to search and filter the results. If you find a title you're interested in, it can be worth Googling the title to see if that particular newspaper is available elsewhere where it may be easier to search.
The Fulton History site (also called Old Fulton New York Postcards) has millions of pages of free digitized historical newspapers. There are many newspapers particularly for New York, but there are many other titles as well for many cities in the United States.
Fulton Search is a website that searches the Fulton History site; their search is easier to use and may give better results than using the Fulton History site itself.
It is important to keep in mind that the OCR technology on this site does not work as well as some of the other newspaper sites out there so it will take some practice and patience to search the newspapers. In some cases you may have better success by browsing the images of the newspaper you're interested in.
Atlas of Historical County Boundaries
A project of the Newberry Library of Chicago, the Atlas of Historical County Boundaries is highly useful in determining in which counties your ancestor lived over time. Sometimes boundaries of counties changed and you may be looking for your ancestor in the wrong county without realizing it. You can go to a specific state, find a place on the map, and select the various years, and you can see how the state and county boundaries changed over time. This can help you to know where to search for the records of your ancestor.
WorldCat is a combined library catalog that allows you to search from one place all of the library catalogs of hundreds of libraries around the world. While WorldCat is not specifically a genealogy site, it can be useful for identifying genealogy books or other resources that are found in various libraries around the world.
The best way to search for genealogical records on WorldCat is to search a specific town/city or county as well as a state name. If needed you can refine your search further by including terms such as "genealogy" or "history" or "cemetery" in your search. Once you identify a book or other resource that you're interested in, you can either go to the library for the item or contact that library for help. Sometimes you can get an item through interlibrary loan or ask the local librarian to look for something in the book on your behalf.
ArchiveGrid works in conjunction with WorldCat to have a library catalog of various resources in many different repositories. However, while WorldCat focused on printed books, ArchiveGrid focuses on primary sources materials such as historical documents, manuscripts, personal papers, family histories, etc.
Like with WorldCat you are not generally going to search for you ancestor's name unless they were prominent and have records in the catalog about them. However, you can search for a particular place and/or other keyword and find various documents that are out there in archives, libraries, museums, and historical societies. Sometimes the resources are digitized online though usually they are not. If they are not digitized, then you can go the archive or library where they are located or ask them to search on your behalf.
Local public libraries
Don't overlook the local public library for the place where your ancestor lived. Often people donate historical books and records, old documents, yearbooks, city directories, family papers, old newspapers, etc., to the local library in the area. If you search for the public library website, it will usually give some details about what historical materials and genealogical resources they have available. More and more libraries are digitizing their resources and putting them online for the public as well.
---
Need help finding more records? Try our genealogical records directory which has more than 1.3 million sources to help you more easily locate the available records.


---
Related Topics