About New England Town Records
Why New England town records can be useful
If you have any ancestral lines that go back to the early European settlement of America particularly in the area that is now in the New England states of Massachusetts, Connecticut, Maine, New Hampshire, Rhode Island or Vermont, then your research should always include the town records where your ancestors lived. Nearly the entire area of New England, with the exception of the northern part of Maine, lies within the jurisdiction of a town or city and most of the local records were kept on a local basis.
In many instances, the town records contain almost a complete narrative of life in the town. The information included ranges from lists of livestock brands to tax assessments. It is not uncommon to find records of land transfers, marriages, deaths, probate actions, court records and almost every other type of transaction. In my own research, I found the only known birth record for one of my distant great-grandfathers.
Town records may still be located in the office of the Town Clerk or may have been gathered into a centralized repository such as a town archive. Many of the records have found their way onto microfilm and may have been digitized and available on one or more online genealogical database programs. For example, FamilySearch has Massachusetts, Town Clerk, Vital and Town Records from 1627 to 2001 with 1,707,850 images. Yes, you do have to search through any records page-by-page from the town or even the area where your ancestral family lived. Because of the detailed nature of the records, they will be very difficult to index. Some partial indexes may be included in the records, made by the Town Clerks over the years. Here is an example of an early town record from Plymouth Colony in 1636: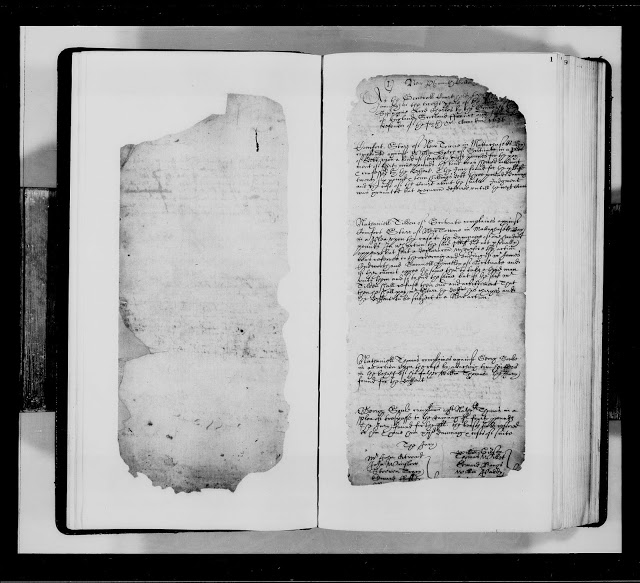 You may find the handwriting to be a challenge, at least at first. For help with handwriting, you can try the BYU Script Tutorials.
Written by James L. Tanner. Used with permission.
---
Need help finding more records? Try our genealogical records directory which has more than 1.3 million sources to help you more easily locate the available records.


---
Related Topics