Why to Use the FamilySearch Family Tree?
It's a good idea to put your genealogy research information into Family Tree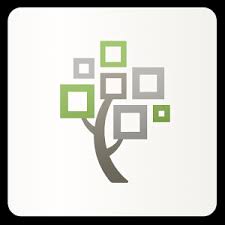 Years ago, a group of people started a website that became Wikipedia. This huge online reference has become the go to place for general and specific information. No matter what you opinion is of the accuracy or reliability of Wikipedia, you still have to recognize that it exists and that it has become a fundamental source for all kinds of information.
FamilySearch has started down the road of creating the go to place for genealogical information. No matter that similar online family trees exist, none of these other integrated family tree programs based on the wiki model have the resources and numbers of people that can potentially be involved with the FamilySearch Family Tree.
If I were just now starting my efforts to discover my family's history, where would I start? Most of us, to a greater or lesser degree, have some knowledge of our relatives. How do we start to find out more? Genealogists have been confronting this problem for a very long time. Whether we know about our family or not, we still have one and we have relatives far and wide around the world. Each time we go back one generation, we increase the probability that someone else in our family has already asked the same questions about our extended family relationships. The challenge is that historically, this information about our family was scattered all over the world.
Now we come to the FamilySearch Family Tree. Simply put, the Family Tree is a centralized clearing house for storing and preserving family information for the entire world. It may seem presumptuous to take that position, but it is literally true. Information about the world's families is being added to the Family Tree and the data collections on FamilySearch at a phenomenal rate. But just as with Wikipedia, the hand wringing and criticisms focus on the Family Tree's limitations rather than on its strengths.
The FamilySearch Family Tree is unique in one important way. It is the accumulation of over a hundred years of family history by thousands of people. Unlike the other online family tree programs, it was not built by user contributions within the last few years, the information incorporated into the Family Tree was seeded with record submissions made over 150 years ago. What you see in the Family Tree is a consensus, though an approximation, of the submissions. Errors that show up in the Family Tree, like those illustrated above, are not trivial. They reflect what is on hundreds, if not thousands, of people's individually accumulated pedigrees. Currently the data is full of obvious mistakes. People, including a huge number of experienced genealogists who could be considered experts, have had access to this data as it was accumulated. If the information submitted to the The Church of Jesus Christ of Latter-day Saints over the years had been correct or corrected, these types of problems would not appear. It all too easy to blame these entries on careless inexperience. In fact, much of this information came from people who had worked on genealogy their entire lives. Much of it came from genealogical professionals doing research in England and other countries for a fee. The present state of the Family Tree is merely a reflection of the state of nearly every family tree I examine with a critical eye.
This is one reason why the Family Tree, as opposed to all of the other online family tree programs, is such a challenge to the present state of accuracy in the genealogical community. Are these same errors present in other online family trees? Certainly. Not one of the programs has enough data to substantiate all of these problems.
I spend some time almost every single day working with the FamilySearch Family Tree. I can see the potential but I also see the reality. The point where the Family Tree becomes the most reliable and most valuable source of family history information has already arrived. Where else can you go to find this much information concentrated in one place? All of the other major online websites have fragmented family trees or family trees that are not connected directly to sources. We need to stop worrying so much about the mechanics of the Family Tree and focus on what it has become: the basic starting point for information about the world's families.
What about the issues of reliability? They are real. But the cure for unreliability is verified information. Genealogy will always have a tentative, uncertain and unreliable component. That is the nature of historical research. The next big or small discovery can re-write history. But for nearly all of us, the basic information about our family connections will not radically change as more information is added to the Family Tree. As we go back in time, this will very likely happen with some lines, but over time, you will find that the Family Tree becomes more and more reliable. This will happen sooner than later if we all start moving our information into the Family Tree. This includes documents, photos, stories, dates, names, places, source citations, everything.
If you are hesitant about putting your information into the Family Tree, get over it. It is time for action. The more information we move into the Family Tree, the more reliable it will become. Not all at once, but a little at a time.
Written by James L. Tanner. Used with permission.
---
Need help finding more records? Try our genealogical records directory which has more than 1.3 million sources to help you more easily locate the available records.


---
Related Topics